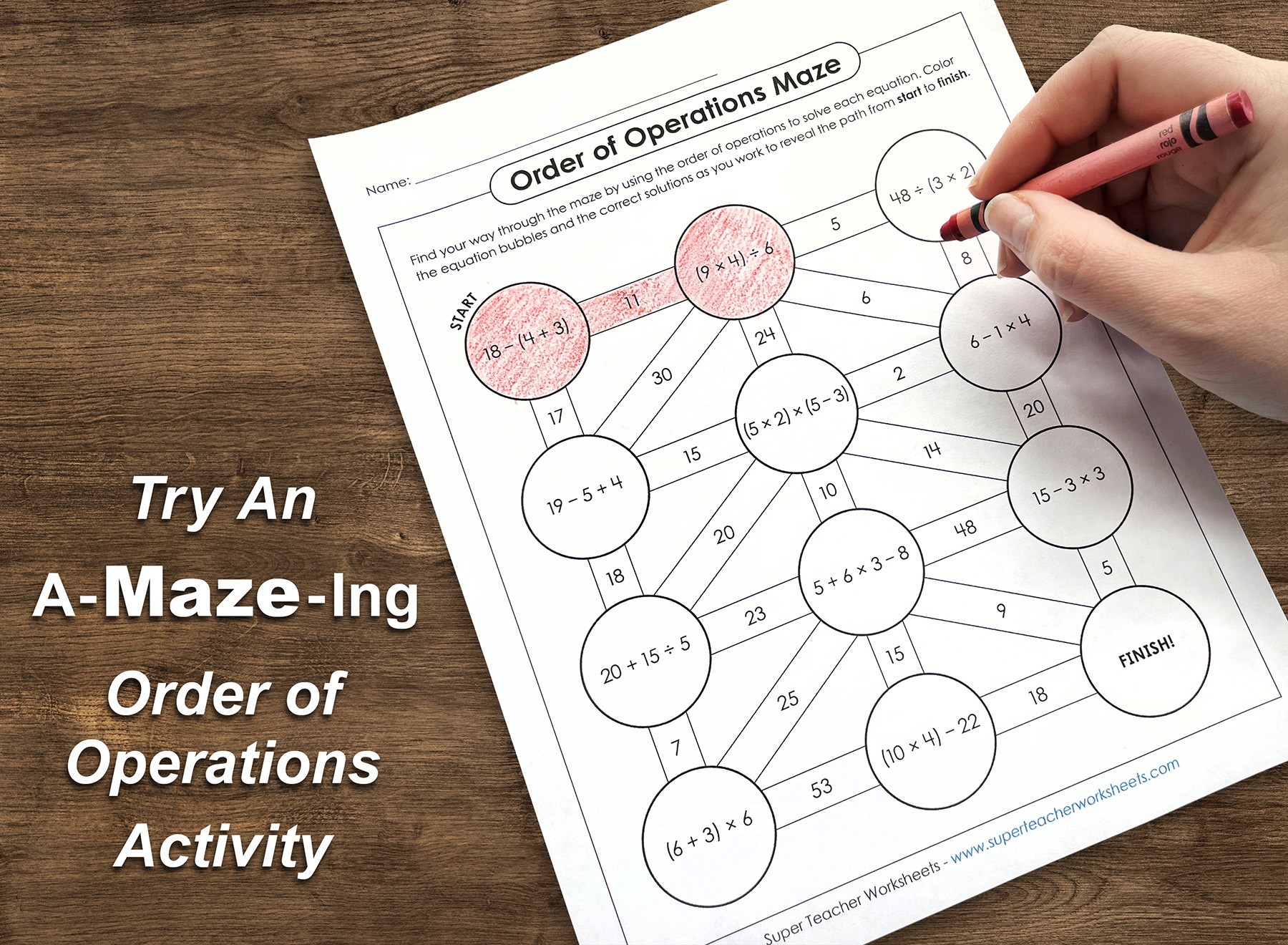 Are your students ready to put their order of operations skills to the test? Check out this free printable worksheet featuring a clever maze students will work through by using the order of operations to solve each equation. Read on to find out more.
Free Printable Order of Operations Maze
Here's a maze puzzle unlike any your students may have seen before! Print out the free activity, and give it a try! In order to find their way from start to finish, students must correctly solve each equation using the order of operations:
Parentheses
Multiplication
Division
Addition
Subtraction
In this printable math activity, students will solve equations with an intermediate level of difficulty – no exponents included.
Each equation offers several possible solutions. If students use the order of operations correctly, the correct solution will lead them closer to the end of the maze. If they use the order of operations incorrectly, a common incorrect answer will lead them around in circles.
We hope your students have fun solving this maze using the order of operations!
Looking for more fun, interactive activities to practice the order of operations with your class? Visit iKnowIt.com to discover digital math games featuring the order of operations.
Comments
Leave a comment
Thank you! Your comment has been submitted.